VOGUE AUSTRALIA
LORDE
03.2022
COVER + INTERVIEW STORY

Styling: Christine Centenera
Make up: Fulvia farolfi
Hair: ward stegerhoek
manicure: megumi matsuno
SET DESIGN: Alice Martinelli







ELLE USA
BILLIE EILISH
10.2021
COVER + INTERVIEW STORY

Styling: Patti Wilson
Make up: Robert rumsey
Hair: benjamin MOHAPI
manicure: ASHLIE JOHNSON
setdesign; Nicholas Des Jardins
PRODUCTION; Honor hellon PROductions





THE JOAN JOURNAL
FRANCESCA AMFITHEATROF
09.2021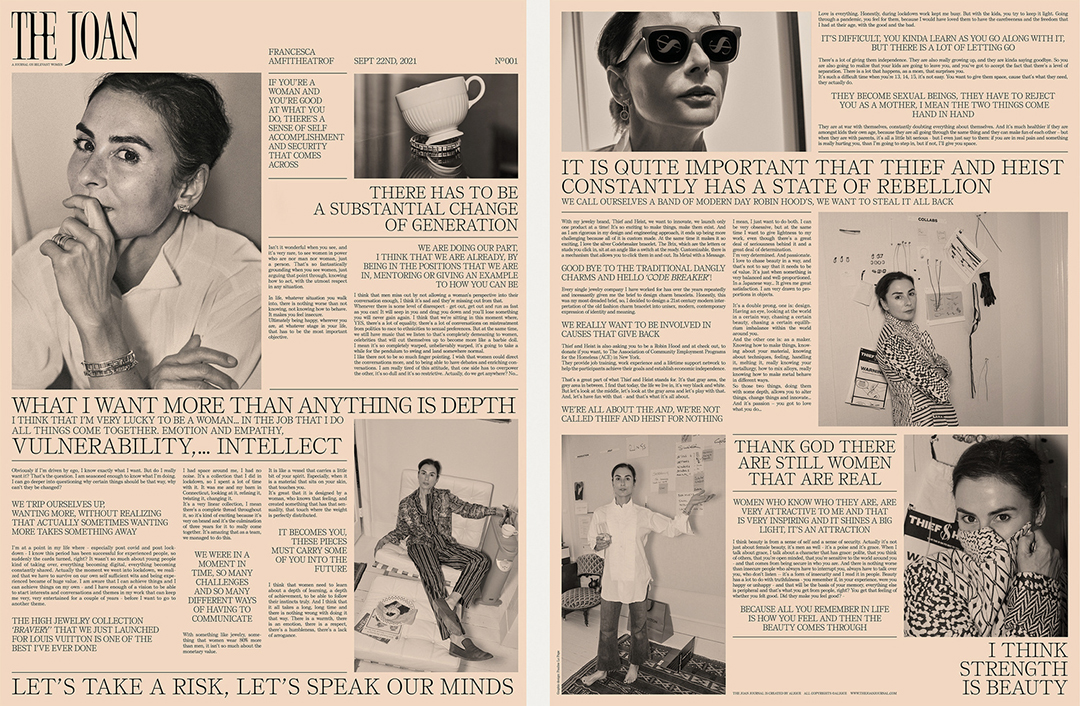 N*001
A JOURNAL ON RELEVANT WOMEN

The Joan

is out there.
The Joan

is realness.

Each issue is one Joan.
Joan is present, personal and direct.
One day, one on one, one conversation....Shared.

The Joan

exists solely to empower Joan's momentum.


She is out there that one time -

exclusively available- as it is really up to Joan who receives The Joan.


The Joan

is not online, as Joan is instant, instantly real

and

relevant that she is.

The Joan

likes to remind you of the essence of true communication and authenticity.


The Joan

is essential, heartfelt and shows character, just like Joan.
It's a newspaper, a manifest, an ode and a (love)letter...To you.
-
The Joan is a non profit, non sponsored, limited edition publication.
She deeply cares about our planet, is handprinted on recycled paper and purposefully perfectly imperfect.
VOGUE SPAIN
PALOMA ELSESSER
05.2021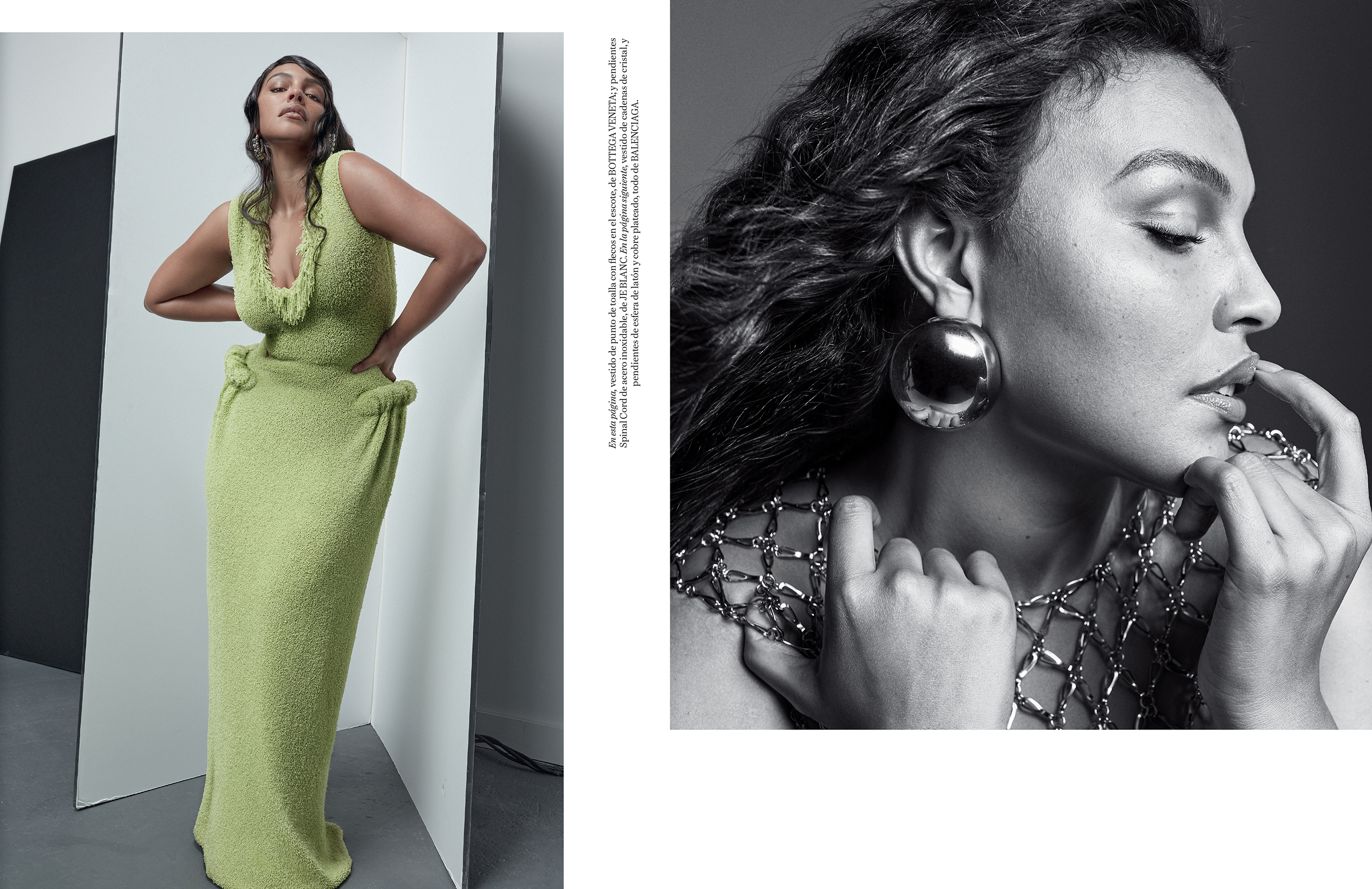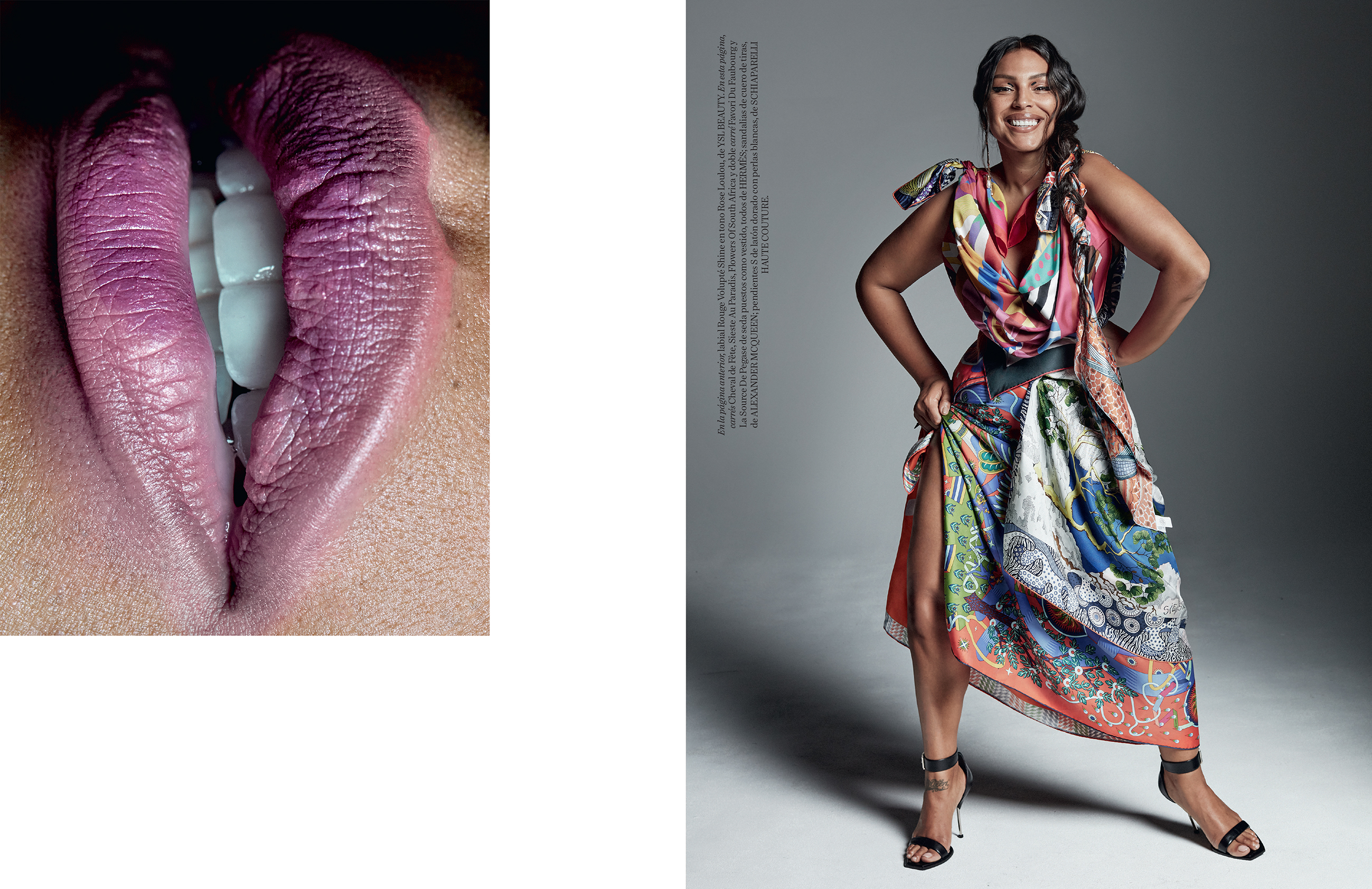 COVERSTORY

Styling: Gabriella karefa-johnson
Make up: raisa flowers
Hair: latisha chong
manicure: Aja walton






ART WORK
Sodalis Pectoris
09.2020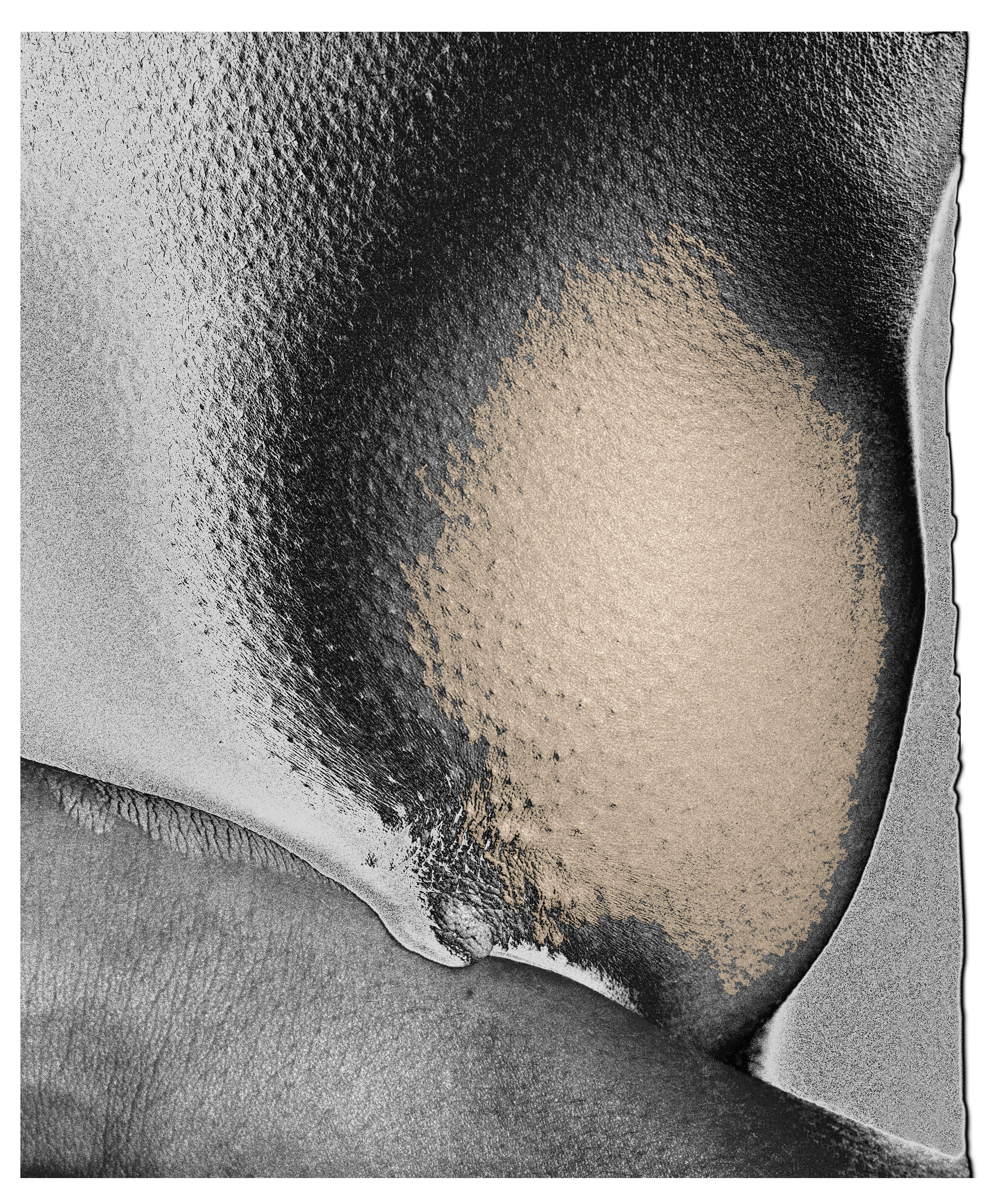 UPCOMING* EXHIBITION + BOOK

This is an ungoing art project #TheTitShow

As a woman and an artist, I have been reflecting on the
essence of femininity, the strength in being vulnerable and
the vulnerability of being strong.

I find this question timely as we are at a turning point
when women's roles, which were set and defined
for many years are now being redrawn.

This new body of work takes on the exploration of a woman's breast. A subject of fascination for centuries, that I want to reinstate in its place of higher symbolism of the sacred feminine.

Creating these unique large scale images, living at the convergence of photography and painting, As the larger than life symbolic representations of the feminine power.


VOGUE MEXICO|LATAM
Christy Turlington
05.2019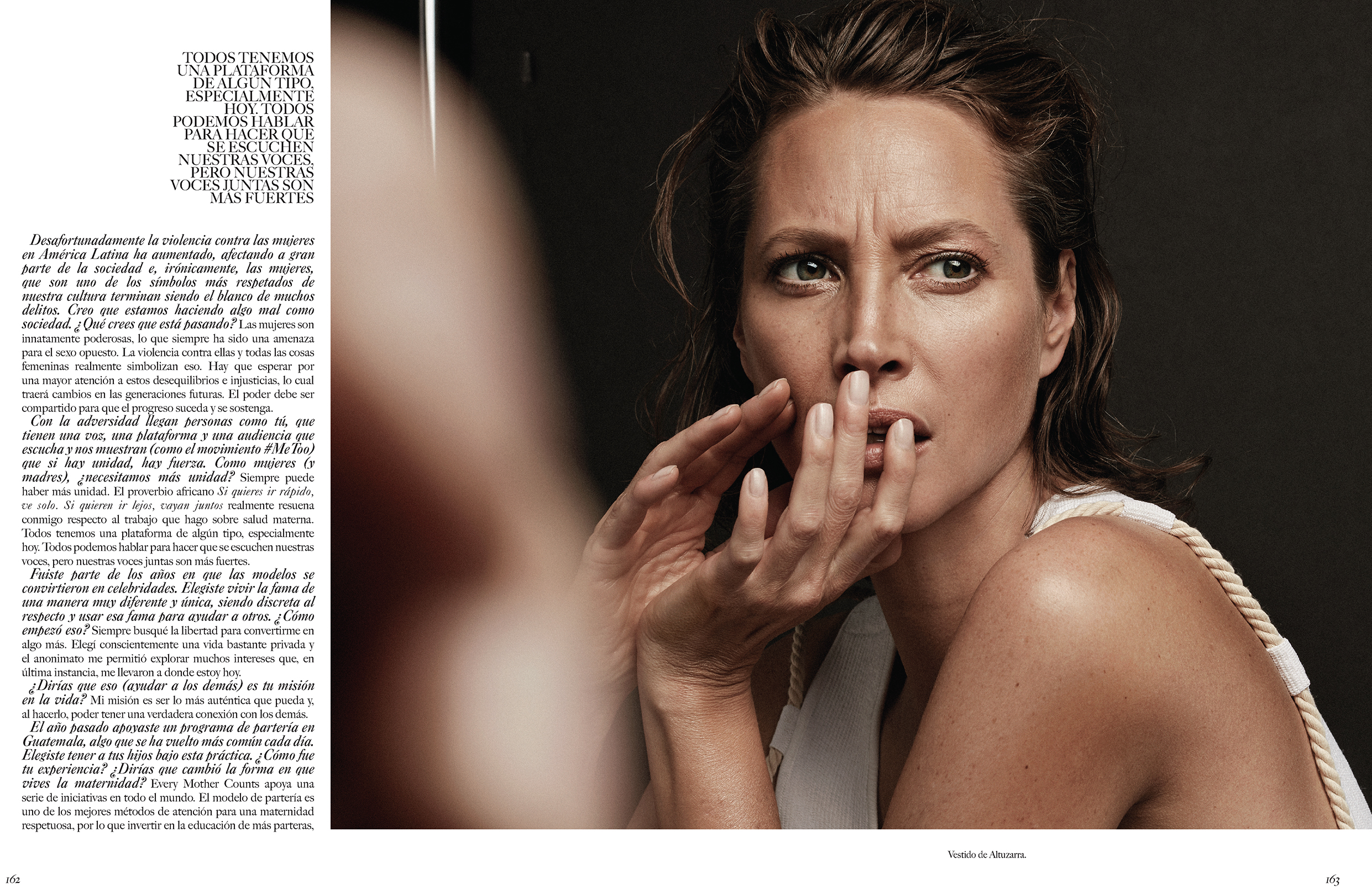 COVERS + INTERVIEW STORY

Styling: Celia Azouley
Make up: Fulvia Farolfi
Hair: Didier Malige
Nails: Alicia Torres